About Top Screw
The Industrial development is like an exposition of technology. The technology advances with time, but parts cannot become a product without fasteners like screws, nuts, rivets…etc. It might only play a small part in the product, but it is crucial to the quality of the products, so fasteners are also called "Basic Components of Industries".

Top Screw has always been a pioneer in the development of fasteners, such as blind rivets, blind rivet nuts, customized fasteners, in Taiwan.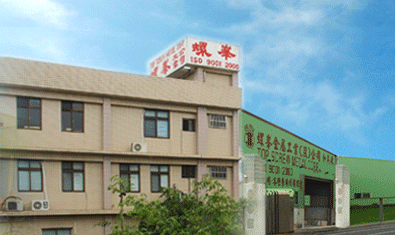 For more than 30 years, Top Screw has always believed and practiced "PRACTICALITY, RESPONSIVENESS, and UNLIMITED IMPROVEMENT" offering quality and cost effective fasteners supporting customers in global market.
INVENTIONS AND PATENTED PRODUCTS:
Top Screw has designed several ingenious products for the purpose of streamlining production and fast in delivery, they were also rewarded for more than 10 patents in Taiwan, and two of the inventions were also rewarded in Europe and USA, which are:

1982 Top Screw represented Taiwan competing in IENA81(Internationale Ausstellung "Ideen-erfindungen-neuheiten" Nurnberg 1981) Expo. in Germany with Capped self piercing rivet, and was rewarded with a Silver Medal.

1994 Top Screw has received patent from USA (Patent No. 5,294,226), Germany (Utility Model G9304679.0), Taiwan (Patent No. 93368), and Japan (application pending).
Company Profile
| | |
| --- | --- |
| Membership: | On ECPlaza since 2018 |
| Business Type: | Manufacturer |
| Location: | Changhwa City, Taiwan |
| Product Category: | Rivets |
| Main Item / Product: | plusnut,knurled threaded insert ,bolt rivet nut,rivet nut,rivet ,multi-grip rivet,clinching stud,clinching parts,groove pin,spoke & nipple,jack nut,hand tool,leveling screw ,limitless length screw,carbon rivet pin, E Self-driving Nut,security system, |
| Keywords: | Rivet Nut, Rivet, Threaded Insert |
| Main Target Region: | World Wide |
| Representative / CEO's Name: | Sanyuan Chou |
| Year Established: | 1975 |
| Employees Total: | 30 to 39 |
| Annual Revenue: | US$10,001 to US$50,000 |
| Annual Export Rate: | 50% |
Send your message to this supplier